Welcome to Camp!
Welcome to Camp LuWiSoMo, on the shores of Round Lake, just 5 miles east of Wild Rose, Wisconsin.  We are a Registered Service Organization of the Lutheran Church – Missouri Synod that provides a natural environment where all people can take time to discover the beauty of nature and enrich their personal relationships with Jesus Christ. 
We have 380 acres of quiet land where you can relax, meditate, walk, hike, bike, horse back ride, swim, fish and more.  We also offer a clean and quiet campground, cabins, dormitory, the largest fully-catered dining facility in Waushara County, and a beautiful chapel that seats 300 people; all of these venues are available for your use.

---
Save the date!

September 13, 2016
Cracking Clays 

Shooting Event
Watch this site for more information!
---
Part-time Seasonal Housekeepers Needed!
Camp LuWiSoMo is currently accepting applications for part-time housekeepers.  Reliable with attention to detail necessary. Must have good attitude and be a team player.  Some evenings and weekends required.
Contact camp @ 920-622-3350 or email resume to hgartzke@luwisomo.org
---
Giving Opportunities

Mustard Seed Program
Though it is the smallest of all seeds, yet when it grows, it is the largest of the garden plants …. click here to read more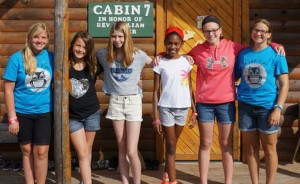 Camper Scholarship Program
Camp LuWiSoMo has always been, and always will be, a summer camp.  Our mission … click here to read more.
---
Thank You Thrivent Members for your continuing support!
Click to see the latest Choice Dollars donors!
---
LuWiSoM

o Riding Stables


Opening for the summer on May 15, conditions permitting

!



A Big
Thank You
to the

Hunter Family
for sponsoring Big Red!
Welcome, Mabel!
It's

Not Too Early

to
Register for

Horse Camp, 2016!
Click Here for more information!
We still have many wonderful horses looking for sponsors.  Could you be one of them?  Click here for more information!
---
Campground Hosts Needed at LuWiSoMo Campground
for the 2016 camping season
Summer is just around the corner, and LuWiSoMo Campground, Wild Rose, WI, is seeking full-time and part-time seasonal campground hosts. The campground is open from May through September; partial-season applicants are encouraged to apply.
Campground hosts will welcome campers, coordinate site assignments, work in the canteen, provide light cleaning and maintenance, and other duties as needed. Benefits may include a campsite with water & electric hook-ups, firewood, and canteen discount. Duties and benefits will be determined based on camp and host needs. Weekend work is required; reliability is a must.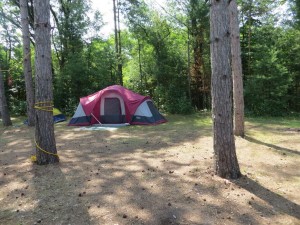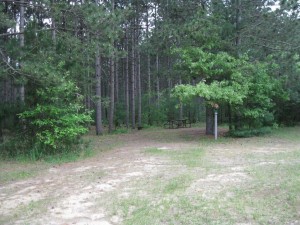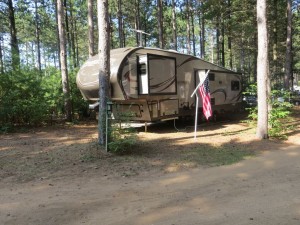 The LuWiSoMo Campground is a quiet, natural camping area open to the public on the Camp LuWiSoMo property; funds generated by the campground help offset the expenses of the ministry.  To find out more about the campground, please click on the CAMPGROUND tab above.
For more information about becoming a CAMP HOST,
please contact the Camp LuWiSoMo office at (920)622-3350 or email om@luwisomo.org.
Click here to check out other Summer Employment Opportunities at Camp LuWiSoMo!
We look forward to hearing from you!
---
---
 

–UPCOMING EVENTS–
May
17
Tue
Tee Up For LuWiSoMo

@ The Meadows of Six Mile Creek
May 17 @ 11:00 am – 6:15 pm
2016 Tee Up for LuWiSoMo
Attention Golfers!  
Join us at The Meadows of Sixmile Creek in Waunakee, Wisconsin on Tuesday, May 17, 2016, for our annual Tee Up For LuWiSoMo event. Enjoy a day of golfing while supporting Camp LuWiSoMo and participating in several different contests with the chance to win great prizes.
Attention Non-Golfers!  
Come support this event by becoming a Ministry Partner. Ministry Partners will be recognized at the event and are invited to the gathering and dinner following golf, whether golfing or not.
Jun
12
Sun
Counselor In Training Week

@ Camp LuWiSoMo
Jun 12 @ 6:00 pm – Jun 19 @ 9:00 am
C.I.T., C.I.T.2, & A.C.I.T. training week.
See Summer Camp web page for information & registration link.
High School Week

@ Camp LuWiSoMo
Jun 12 @ 6:00 pm – Jun 19 @ 9:00 am
For information & registration link, please see Summer Camp web page.
Junior Wrangler Training Week

@ Camp LuWiSoMo
Jun 12 @ 6:00 pm – Jun 19 @ 9:00 am
For information & registration link, please go to Summer Camp.
Jun
19
Sun
B.A.S.I.C. 7-Day Camp
Jun 19 @ 6:00 pm – Jun 26 @ 9:00 am
For information and registration link, please see Summer Camp web page.
Mission Statement: Camp LuWiSoMo is dedicated to providing faith-growing opportunities, in a Christ- centered outdoor ministry setting, for people of all ages to refresh the whole person through the blessings of people, facilities, and God's Word.
---